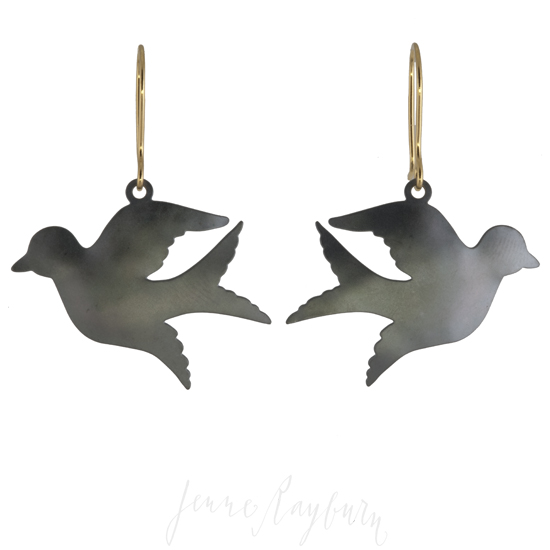 Handcrafted original Dove jewelry.  Inspired by an ancient Greek belief that Doves embody a divinity, a representation of a goddess in a bird form.  In later Greek and Roman mythology the Dove is one of the attributes of the goddess of love, Aphrodite. A symbol of peace and hope it was the Dove that brought back an olive branch to Noah on the Ark..
The Ark Collection reflects our desire to connect with these animal totems and carry with us the qualities they embody. (link to Ark Collection shop page)
If you are interested in jewelry incorporating a particular animal, please email me at sales@jennerayburn.com.