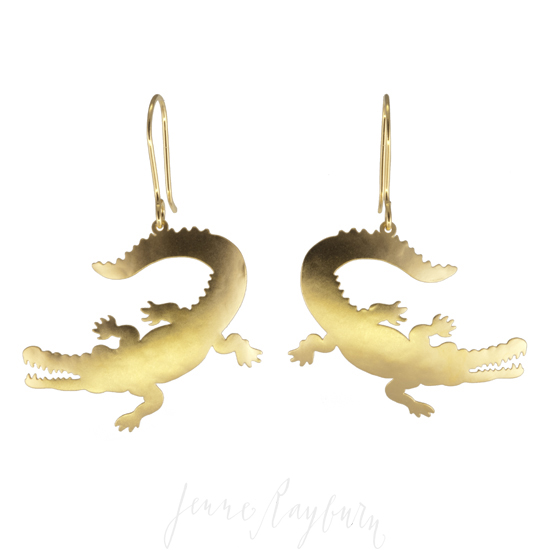 Handcrafted original Crocodile jewelry.  Inspired by the story of a baby crocodile raised among ducklings, in Gugi Gugi by Chih-Yuan Chen, the Crocodile speaks to the nature of kinship, and our universal struggles with identity, acceptance, and loyalty. In ancient times Crocodiles were powerful symbols of stealth, patience and protection.
The Ark Collection reflects our desire to connect with these animal totems and carry with us the qualities they embody. (link to Ark Collection shop page)
If you are interested in jewelry incorporating a particular animal, please email me at sales@jennerayburn.com.