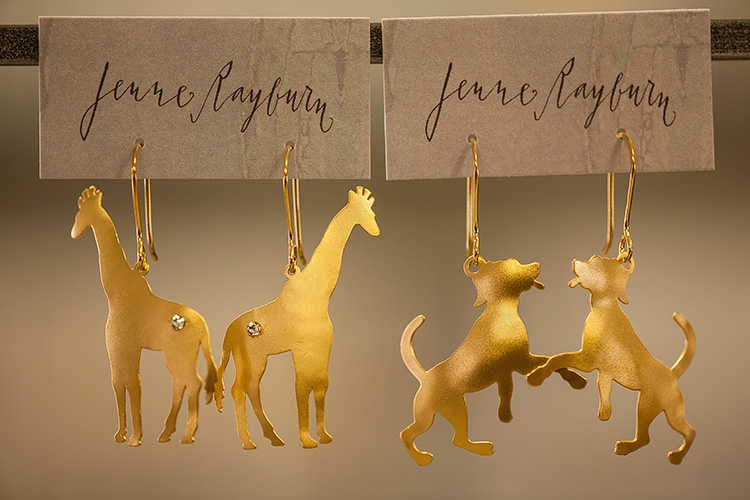 Thank you to all who stopped by my booth at the Lexington Society of Arts and Crafts this past Saturday and Sunday for the 2014 Lexington Open Studios Week-end. It was a pleasure to meet you!
I appricate all of the great feedback on the Ark Animal Earrings and Necklaces, and the terrific ideas for new animals, stay tuned!
A special thanks to photographer Tom Whelan, a member of the LACS Photography Guild, who gave me some great tips and did a photo demo using my jewelry as the subject. www.whelanphoto.com
Also thanks to photographer Daniel Eppelsheimer, who took a few photos of me!