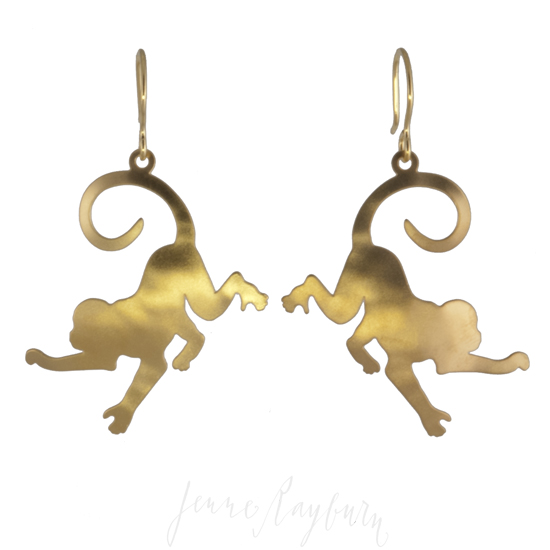 Handcrafted original Monkey jewelry. One of the twelve signs in the Chinese Zodiac, the Monkey is curious and clever, and something of a trickster.  In many stories the Monkeys mischievous ways result in misfortune, but the monkey learns valuable lessons, makes changes, and eventually gains redemption. The monkey embodies the ideas of bravery, loyalty, devotion, responsibility and salvation.
The Ark Collection reflects our desire to connect with these animal totems and carry with us the qualities they embody.
If you are interested in jewelry incorporating a particular animal, please email me at sales@jennerayburn.com.