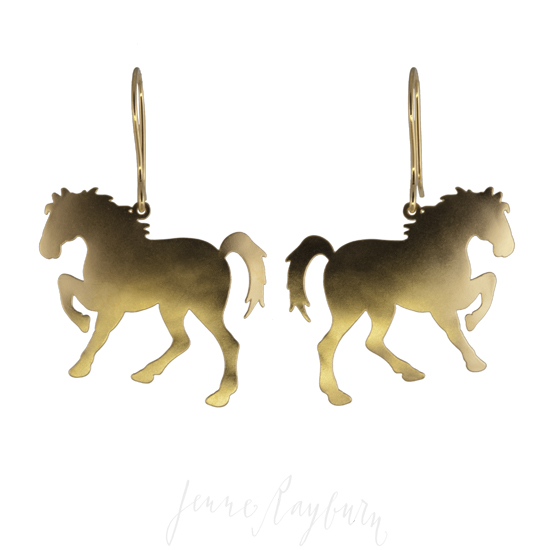 Handcrafted original Horse jewelry.  Ancient stories portray the Horse as extending the physical abilities of her rider and so becoming an accessory to the Heroine's quest.  The horse is a means of transport across the landscape of the tale's setting and a guide in the internal journey of self-discovery and awareness. Speed. Strength. Grace. Power. Beauty. We would not be where we are today without the horse.
The Ark Collection reflects our desire to connect with these animal totems and carry with us the qualities they embody.
If you are interested in jewelry incorporating a particular animal, please email me at sales@jennerayburn.com.