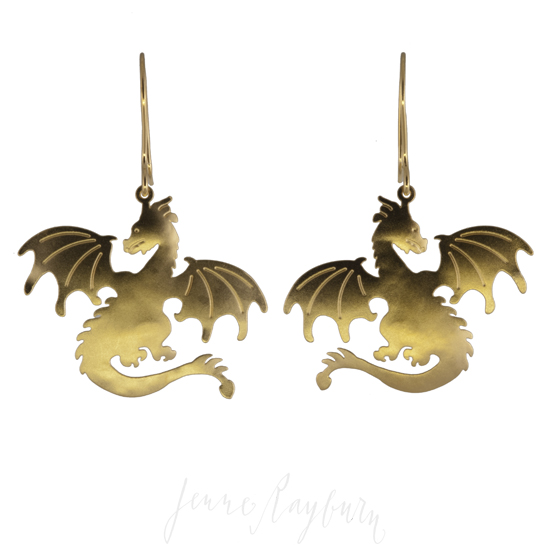 Handcrafted original European Dragon jewelry. For Celtic chiefs and warriors, dragons symbolized the power of the chief: the Celtic word for "chief" is Pendragon. Dragons have always been associated with the power of the land. Derived from the Greek word meaning "to see clearly", the Welsh believed dragons had the gift of vision, wisdom, and prophecy. Dragons were considered the guardians of all knowledge and wisdom..
The Ark Collection reflects our desire to connect with these animal totems and carry with us the qualities they embody. (link to Ark Collection shop page)
If you are interested in jewelry incorporating a particular animal, please email me at sales@jennerayburn.com.