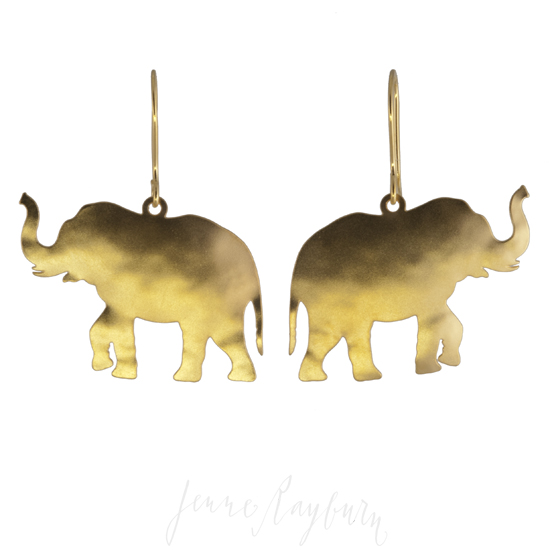 Handcrafted original Elephant jewelry. Inspired by the ancient Indian 'Gaja', sanskrit for Elephant, symbolizing abundance, fertility and richness; boldness and strength; and wisdom and longevity. In India and China the elephant is considered lucky.  This lucky elephant, with its trunk pointed up, will store your luck so it will be there when you need it!.
The Ark Collection reflects our desire to connect with these animal totems and carry with us the qualities they embody. (link to Ark Collection shop page)
If you are interested in jewelry incorporating a particular animal, please email me at sales@jennerayburn.com.