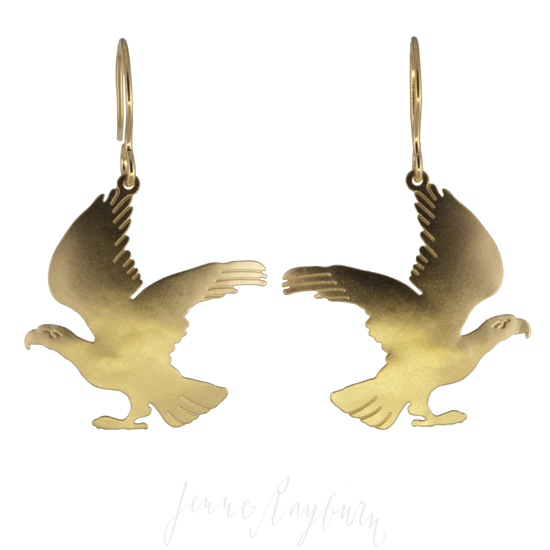 Handcrafted original Eagle jewelry.  The Eagle is the universal emblem of the gods of the sky. Representing freedom, vision and independence, the majestic eagle nests on the tops of lofty mountains, amid the solitary grandeur of nature. Often depicted in combat with creatures that symbolize earthly desire or evil, the cosmic eagle is a symbol of triumph over malevolent nature and of the highest aspirations of the spirit.
The Ark Collection reflects our desire to connect with these animal totems and carry with us the qualities they embody.
If you are interested in jewelry incorporating a particular animal, please email me at sales@jennerayburn.com.