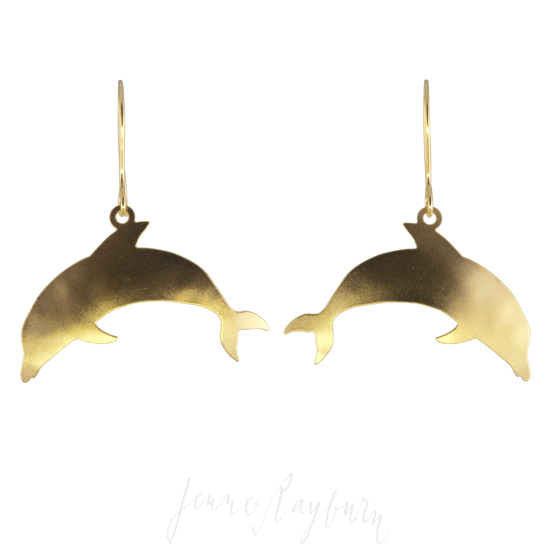 Handcrafted original Dolphin jewelry.  Inspired by memories of kindergarten, where Mrs. Poor had a Dolphin puppet named Do-So, who always set a good example! Dolphins are intelligent, playful and gentle, and known to be socially and emotionally complex creatures.  In ancient stories Dolphins are often messengers of the gods and goddesses, and helpers of humankind.  Symbolically they represent grace, generosity and harmony.
The Ark Collection reflects our desire to connect with these animal totems and carry with us the qualities they embody.
If you are interested in jewelry incorporating a particular animal, please email me at sales@jennerayburn.com.