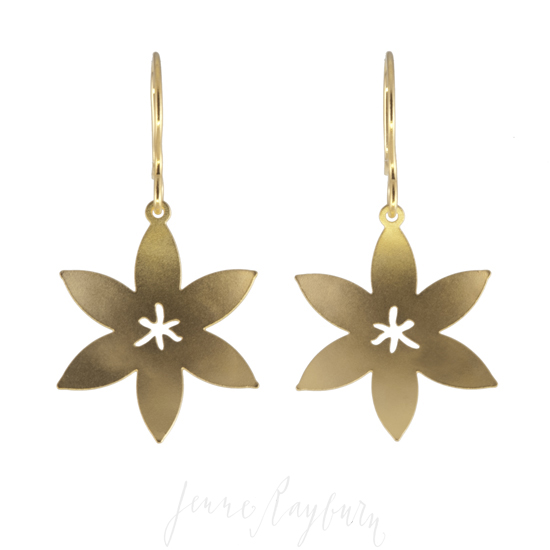 Handcrafted original Crocus Flower jewelry. Crocus species in spring are a symbol of the awakening of nature, of resurrection, even of heavenly bliss, in autumn an indication of nature's later rebirth. Greatly valued in the ancient world, the crocus is highly prized as a flower of ritual and ornament. The Crocus was used as a source of food, perfume, dye and its petals were scattered on the ground at social gatherings and on the matrimonial bed after a wedding. The stamens of autumn-flowering Crocus sativus are the source of saffron, producing a fiery golden color very symbolic in Hinduism.
The Ark Collection reflects our desire to connect with these animal totems and carry with us the qualities they embody.
If you are interested in jewelry incorporating a particular animal, please email me at sales@jennerayburn.com.