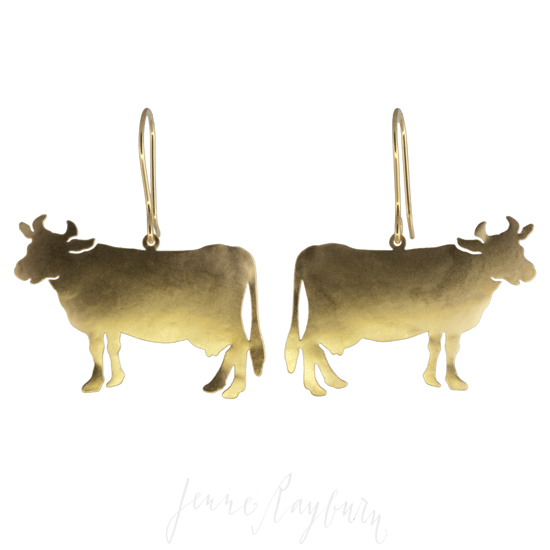 Handcrafted original Cow jewelry. Inspired by the Sumerian deity and earth goddess, Ninsun, which means Lady Wild Cow. She had the power of divination and could reveal the secrets contained in dreams. The sacred cow in Hindu mythology is Kaamadhenu, the cow which grants all wishes and dreams, the cow of plenty.
The Ark Collection reflects our desire to connect with these animal totems and carry with us the qualities they embody.
If you are interested in jewelry incorporating a particular animal, please email me at sales@jennerayburn.com.