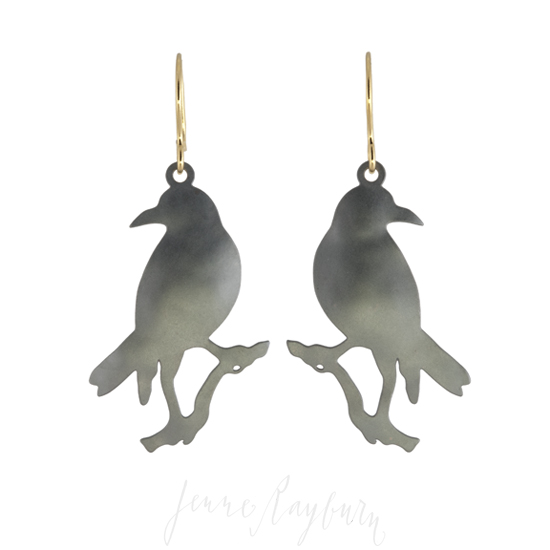 Handcrafted original Raven jewelry. An original superhero, the Raven is often depicted as a trickster, even as he works to save the world and humanity. In many creation myths the Raven, in one of his guises, is either the actual creator of the world, or has a great part to play in it. Known to be witty and sometimes painfully honest, the adaptable and intelligent Raven inspires awe, admiration and respect.
The Ark Collection reflects our desire to connect with these animal totems and carry with us the qualities they embody.
If you are interested in jewelry incorporating a particular animal, please email me at sales@jennerayburn.com.