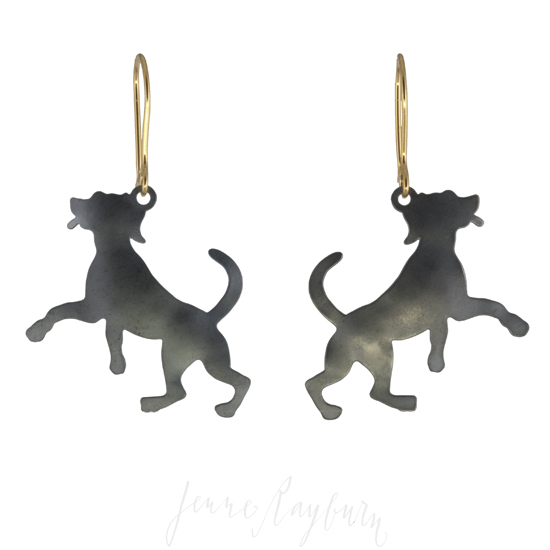 Handcrafted original Dog jewelry. Many Celtic myths involve dogs or dog spirits, which belonged to heroic figures or deities.  Symbols of guidance, guardianship, fidelity, vigilance, and courage, Dogs are also the archetypical symbols of shape-shifters. Sensitive and loyal whenever you need a friend!
The Ark Collection reflects our desire to connect with these animal totems and carry with us the qualities they embody.
If you are interested in jewelry incorporating a particular animal, please email me at sales@jennerayburn.com.